I love to paint. It's like breathing, only better.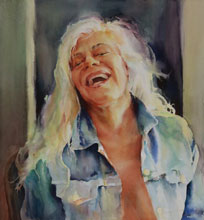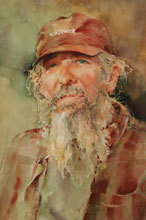 A painting is a possibility, a wave of color and light. Nowhere is that more true than with watercolor. It is my first and foremost choice of media precisely because it doesn't just do what it's told. There is a certain mischief in it, and a logic that is often better than my own.
Despite what most people say, painting well in watercolor requires letting go...at the right time. It also requires an openness of mind and spirit that is at once frightening, refreshing and, ultimately, confidence- building. You have to be willing to plunge off the high dive. Without that, ideas go dormant, thoughts go stale. You must be willing to reinvent, love to learn, excited to explore if you want to plumb the depths watercolor offers as a medium.
To paint is to be truly alive.